---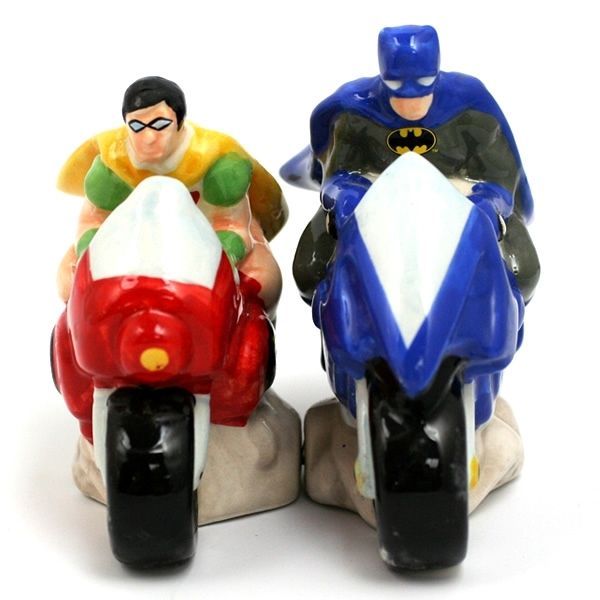 Batman & Robin on Bikes Salt & Pepper Shakers
Holy seasoning! Batman and Robin are salt and pepper shakers and they are here to rescue you from bland food and pedestrian kitchen decor. Quick! To the NeatoShop. 
Let the Batman & Robin on Bikes Salt & Pepper Shakers add a little flavor to your kitchen table. This crime fighting duo is made of ceramic and features amazing hand painted details. The shakers are held together by magnets.  
Be sure to check out the NeatoShop for more great Salt & Pepper Shakers. 
Link